About Me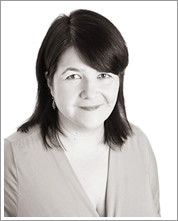 I have been working in, or for, small and medium-sized businesses for over 20 years. As a young, fresh-faced graduate trainee, I joined a high-growth start-up, CPP, and cut my teeth on some really interesting projects. That start-up is now a multi-national, global success – but that's another story. I learnt so much about operations, customer service and of course, people management.
From there, I went on to work as a personnel manager for a city law firm and then in 1998 joined Aztec, a Training and Enterprise Council, as a consultant to small and medium-sized businesses specialising in strategic people management. Aztec merged with Business Link and my work with the SME sector continued. Business Link required all its advisors to have a good, generalist knowledge of all aspects of business, and so my love of providing a holistic business service was born.
In 2005 I decided to go it alone and started up MA Consulting. Many years later, I am still smiling and thoroughly enjoying my work. I get tremendous satisfaction from the success my clients achieve and really enjoy working closely with them, helping them to move forward and provide solutions to their business and people problems.
Other Useful Information
I am on the Business Link Consultants' register, a member of the Institute of Consulting, the CIPD and Merton Chamber of Commerce.  I am passionate about my own professional development, and amongst other things, am studying for a post-graduate Business Management qualification with the OU.